Our Staff
Breanna Lariscy is a Staff Accountant and Office Manager in our Sylvania location and has been with the company since 2012. She assists clients with payroll, payroll taxes, sales tax returns and monthly bookkeeping. Breanna grew up in Sylvania and graduated from Screven Co. High School and graduated from Ogeechee Technical School in May 2012 with an Associates degree in Accounting. She lives in Screven County with her son, Logan.
Dana Fordham is a Staff Accountant and Office Manager in our Statesboro location. She has 15 years of experience in tax preparation and enjoys helping clients with bookkeeping, payroll and individual tax return preparation. Dana lives in Metter and enjoys spending time with her daughter, Millie.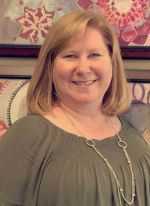 Katrina D. Smiley is a Staff Accountant in our Statesboro office and joined Glisson Accounting & Tax Group, P.C. in February, 2019. Katrina is a retired Police Officer (serving 23 years) and a U. S. Army Veteran (serving 5 years active duty). She graduated from Ogeechee Technical College in May 2018 with a diploma in Accounting.
Katrina grew up in Savannah, Georgia but considers Statesboro her home. She shares a home with her husband, Butch R. Smiley, and their two cats. She is the mother of 3 and "Nana" to 6 grandchildren. Two of her children are also Accountants and the other is a stay-at-home mom. Katrina enjoys the fresh mountain air and cooking large meals for her family.